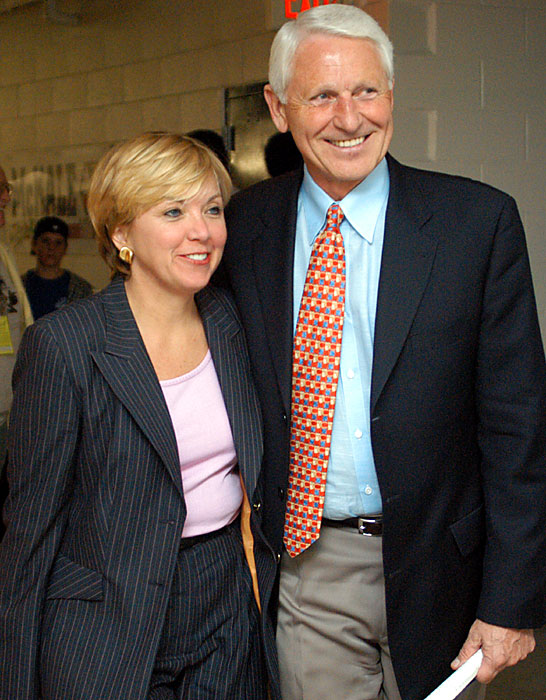 According to the
Arizona Daily Star, Lute Olson filed for divorce.
Apparently the marriage rumors were true after all. There's more to it than meets the eye as well. An issue within Lute's family made the marriage, which was already rocky, even tougher and Lute decided to go in a different direction. Many close to the team thought this day would come a lot quicker.
Also, Christine didn't like basketball as much as she let on. Originally, she didn't know anything about the game, but she told the public that she had picked it up fast and appeared to be Arizona's biggest cheerleader. That was a front. She wanted more time with Lute and basketball took him away too much. She's heavily involved with the Republican Party and enjoys the control. In this case, she didn't have it.
It's a tough situation, but for everyone involved with Arizona hoops, it was time to put the issue out there and halt the uncertainty surrounding the program. I'm glad Lute will be back next year because he's still a legend in college basketball and whenever he decides to leave, it will be a sad moment in Tucson.